---
Our Rabbit Charity Drive!🐇
Every product that our customers purchase,

5% of the total price

is going straight to these wonderful non-profits to help our bunnies! 
 Our core focus this year is to give a helping hand to
 

the wonderful charities that are rescuing, re-homing and caring for rabbits in need.
2.5% will go to...
Friends of Rabbits is a 501c3, nonprofit rabbit rescue group based in the Washington DC / Baltimore greater metropolitan area. 
They primarily take domestic house rabbits in from crowded and high-kill shelters in the region, in addition to stray domestic rabbits.
-
2.5% will go to...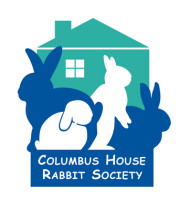 The Columbus House Rabbit Society is an all-volunteer non-profit, 501c3 organization, formed in 2002 as an official chapter of the international House Rabbit Society. They currently have more than 130 members.
There
mission is to rescue abandoned and unwanted rabbits and find them new, loving homes. They
also educate the public about proper rabbit care and rabbit behavior through presentations, publications, and personal consultations.